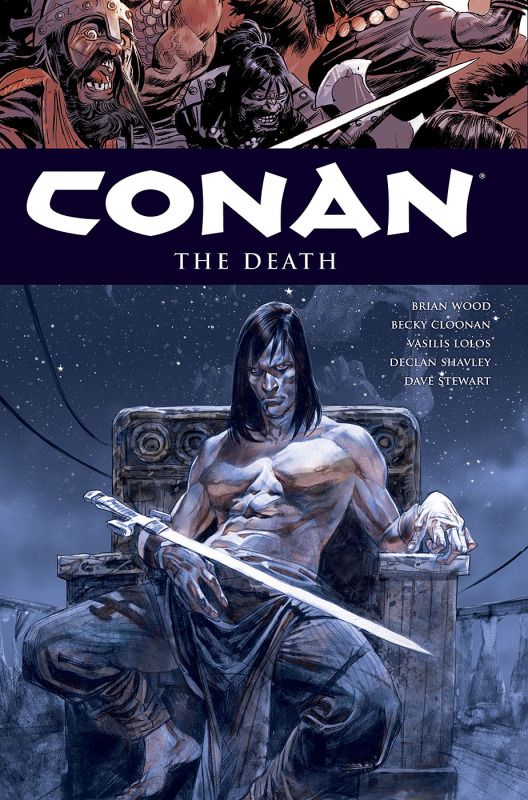 CONAN VOLUME 14: THE DEATH HC


Brian Wood (W), Becky Cloonan (A), Vasilis Lolos (A), Declan Shalvey (A), Dave Stewart ©, and Massimo Carnevale (Cover)

Conan and Bêlit are the undisputed masters of the Western Ocean, their names whispered in fearful awe all along the Black Coast. But while fellow seafarers know better than to challenge their reign, other threats arrive from unexpected places. Conan returns to Cimmeria to track down an impostor destroying villages in his name, only to discover a tragic connection to his own past! Collects Conan the Barbarian #7-12.

152 pages, $24.99, in stores on July 24.