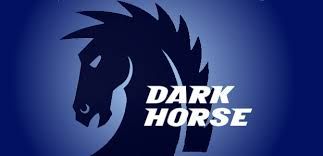 ROBERT E. HOWARD, DARK HORSE & CONAN


In 2003, Dark Horse Comics and Conan Properties International announced a new comic-book featuring the legendary adventures of Conan the Cimmerian. The monthly ongoing series, which came out with its first issue in March 2004, includes all new stories based on the classic Robert E. Howard character and also incorporates adaptations of his original Conan tales. In the series, Kurt Busiek, one of the best-selling comics writers of all time, turns his attention to one of the greatest heroes of all time. Teaming with Cary Nord, whose stunning art redefines sword and sorcery with every panel, Busiek presents Conan's story from day one, in the manner it was meant to be told. Now the legend of Conan is brought to vivid life for the modern audience. Decades ahead of its time, Howard's stories can finally get the graphic treatment they deserve. Mike Mignola and Tim Truman will soon add their take to the legendary barbarian as they take over the writing duties from the departing Kurt Busiek. (Mignola issues #29-31 and then Truman takes over monthly)

The first issue, "Conan #0: Conan the Legend" won the 2004 Eisner Award for Best Single Issue.

Read more at Dark Horse Conan

Comic Shop Locator - Click Here

Trade/HC Collections of Dark Horse Conan Comics

Need to catchup on all the issues you missed? Seek out the trades!



Volume 0 - This book collects:
Conan#8, 15, 23, 32, 45 & 46



Volume 1 - This book collects:
Conan #0 - #6 and part of Conan #7



Volume 2 - This book collects:
Conan #7, #9-#14



Volume 3 - This book collects:
Conan #0, #16-17,#19-22



Volume 4 - This book collects:
Conan #0, #24-25, 29, 30-31, 33-34



Volume 5 - This book collects
Conan #37, 38, 41-44